Previously Proposed Plans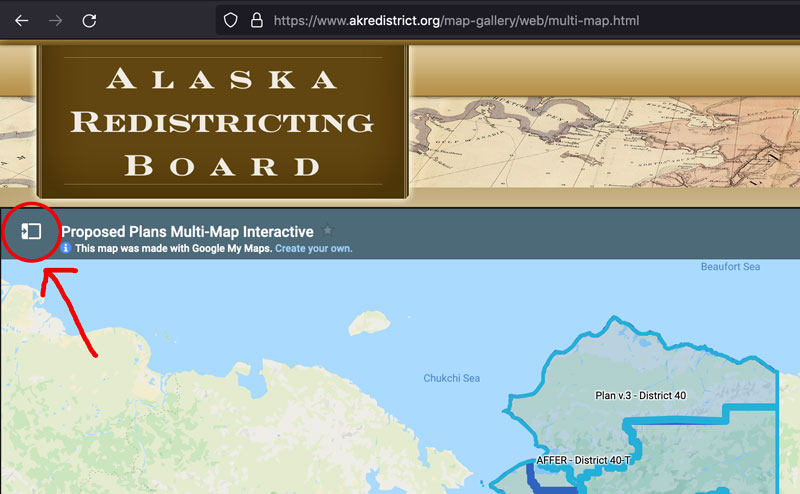 During a public hearing on September 20th, 2021 the Redistricting Board adopted Proposed Plans from the Doyon Coalition, AFFER, AFFR, and the Senate Minority and two Board drafted plans: Proposed Plan v.3 and Proposed Plan v.4 to replace the previously adopted plans Board Composite v.1 and v.2. 
Layer every adopted plan on the Multi-Map Interactive >
Open the map legend side menu to toggle on and off plan layers
Unsure where to start?  Community By District List here >
Post a Map Public Comment here >
Board Proposed Plan v.3
AFFER Proposed Plan
Doyon Coalition Proposed Plan
Board Proposed Plan v.4
AFFR Proposed Plan
Senate Minority Proposed Plan
Regional Collection PDFs
For ease of comparison between Proposed Plans, this collection of 6 page PDF files contain regional PDF's from each proposed plan in a single file.
2013 Proclamation Maps
Obsolete Plans