2023 May Final Proclamation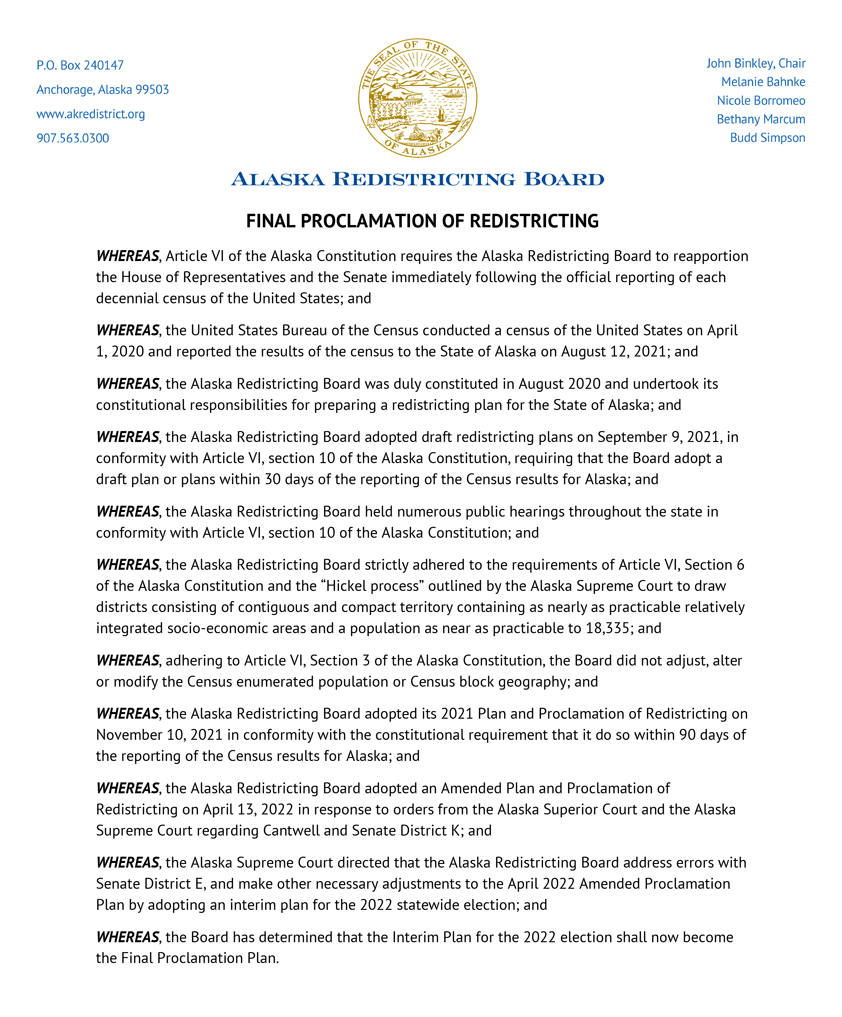 During a public hearing on May 15, 2023 the Alaska Redistricting Board adopted the 2022 Interim Redistricting Plan as the Final Proclamation of Redistricting.  
Click an image or map title for hi-resolution PDF file. Right click and choose "Save Link As..." to download and save PDF for off-line reference.